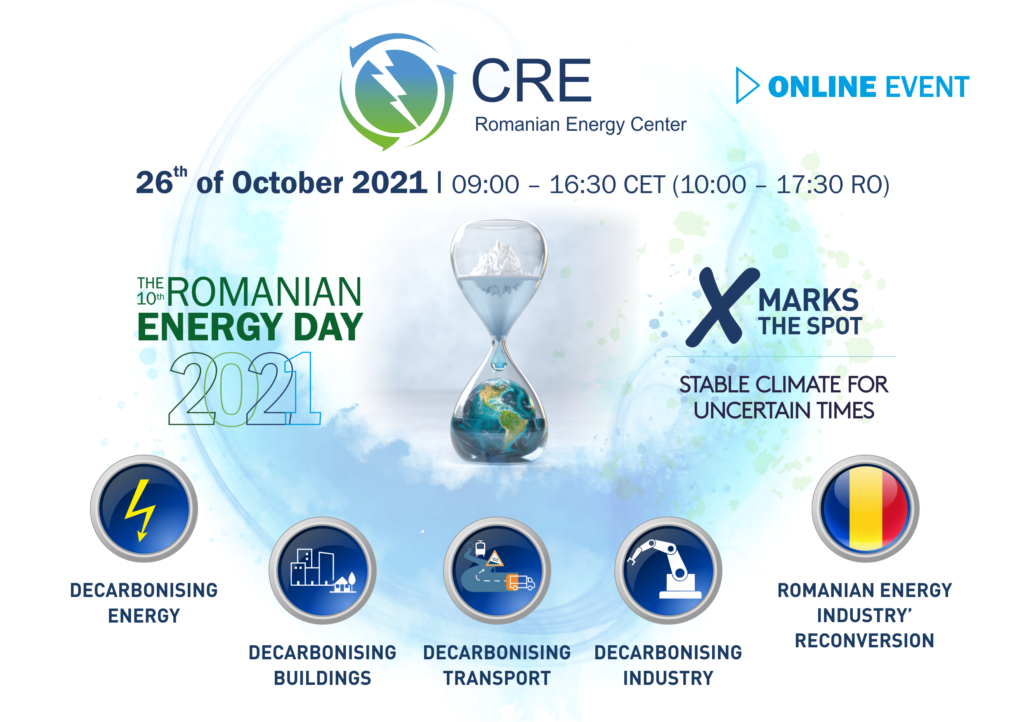 Official Editorial Partner

The 10th Romanian Energy Day
Stable Climate for Uncertain Times
The 10th Romanian Energy Day
Tuesday, 26 October 2021, 09:00 – 16:30 CET (10:00 – 17:30 RO)
Introduction and objectives
European Union is committed to cut emissions by at least 55% by 2030, what has been called "the make-or-break decade" for climate action. The subsequent target is for climate neutrality by 2050. The timeframe seems far ahead, but the challenge is massive.
Being the most ambitious political projects since the inception of the EU, the EU Climate Action and the European Green Deal will greatly test the cohesion among all member states. It all depends on sustaining the European objectives on track and the joint efforts undertaken by all countries and by all sectors of the economy, as one.
The 10th edition of Romanian Energy Day attempts to break down the climate action strategy by some of its key pillars, namely the energy sector, buildings, transport and industry.
Opening and Introductory Panel
Decarbonising Energy Panel
Decarbonising Buildings Panel
Decarbonising Transport Panel
Decarbonising Industry Panel
Romanian Energy Industry's Reconversion
Communications and Media Coverage